A SATIRICAL REVUE ESPECIALLY CREATED FOR RECORDS

SKETCHES BY
STAN FREBERG AND KEN SULLET

MUSIC ARRANGED AND CONDUCTED BY


Narrated by Paul Frees & Corey Burton



THE JUD CONLON SINGERS
&
THE JIMMY BRYANT SINGERS



COLLEEN COLLINS, JOHN CREAN & DONNA CREAN, MAURICE DALLIMORE, TYNE DALY, DONNA EBSEN, PETER FORSTER, JOHN FRANK, JUNE FORAY, DONAVAN FREBERG, JOHN GOODMAN, SHERMAN HEMSLEY, BYRON KANE, HELEN KLEEB, PETER LEEDS, NAOMI LEWIS, SHEP MENKEN, MARVIN MILLER, LORENZO MUSIC, BARNEY PHILLIPS, HARRY SHEARER, DAVID OGDEN STIERS, WALTER TETLEY, WILLIAM WOODSON, and BANDIT as "VICTOR" (The Dog)


SOUND EFFECTS BY
RAY ERLENBORN, STAN FREBERG, and JIMMY MACDONALD

Volume One: The Early Years
&
Volume Two: The Middle Years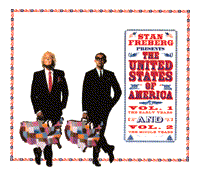 Volumes One and Two are published by Rhino Records.

Volume One was originally published by Capitol Records but is no longer available as a stand-alone release.

HELP NEEDED WITH VOLUME THREE!

Special Guest on The Middle Years : Abe "Shiloh" Lincoln!
The Song and Dance Man
"How long should a man's legs be?"
"They should have made her President..."
"There's just one thing that I'm born to do.."
What Lincoln really thought about the Dred Scott decision
"Would you care for some tea?"
"You're doing a great job, Ulysses."
Grant on Lincoln's re-election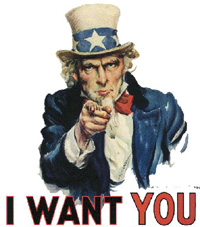 TO JOIN THE STAN FREBERG MAILING LIST!

More Stan Freberg Pages:
The World's Most Official Unofficial



PAGE

An all-encompassing source of Stan Freberg information,
including Sounds from Volume Two.

Real Audio Clip from Volume One

The Completely Incomplete "STAN FREBERG HERE..." Archives

The FREBERG File
"One fan's tribute to Stan the Man Freberg."

Tom Simon's Biography of Stan Freberg

Historical Biographies
Courtesy of the United States of America
"Talks up a storm with them wooden teeth..."
"Who's that, Sylvia..."
"Where were you raised, in a log cabin?"
"As long as you're up.."





MAURICE KELLY & FAYARD NICHOLS
The United States of America is a Stan Freberg Production.